Romance Promo Central is happy to welcome a group of ladies to the blog who have written an anthology of stories.  B.F. Betty, Lisa Bilbrey and Estelle Mars have gotten together to produce The Candy Collection: Summer Confections (Book 2).  They've sent over a blurb and some excerpts.  If this sounds like a book that you would like to read, please pick up a copy using the buy link at the bottom of the post.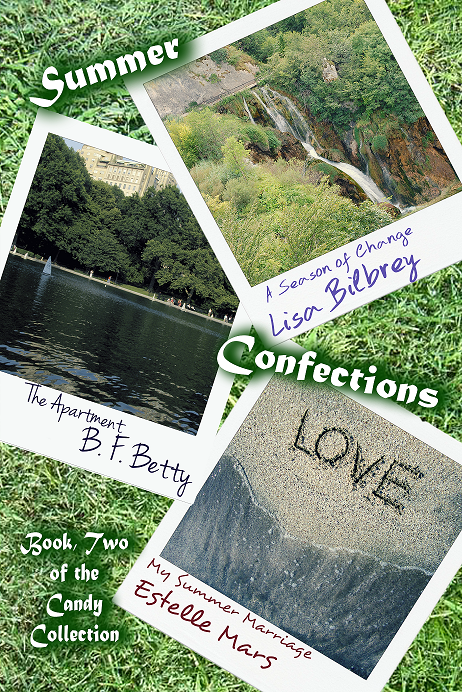 The Candy Collection: Summer Confections (Book 2)
ISBN-13: 978-1477616062
My Summer Marriage
Summary:
When Hayley Martin sneaks away from her secret life as an erotica writer to a beach in Mexico, her life changes forever. Thanks to her publishing house, the general public has never seen the face of the world renowned submissive author who took the literacy world by storm. Dillon McGraw has had to hide his true self in order to become one of Hollywood's A-listers. The world wasn't ready to know of his lifestyle choices as a Dominant.
When these two find themselves together on a private beach, will they give into their natural desires? After a night of drinking, they get more than
they bargained for. Can an accidental marriage fix or break these two when they barely
remember who they really are?
A Season of Change
Summary:
When Meredith Murphy finds her world falling apart at the seams, she does what she knows best — runs away. She finds herself on her father's doorstep with nothing but the ghosts of her past weighing on her shoulders. Jonathan Wentworth refuses to stop fighting for her, no matter how
stubborn she is. Will he be able to make her see that he's not giving up? Or will Meredith lose herself to the blinders she's put up?
The Apartment
Summary:
In his line of work as a private investigator, Sebastian Marks has seen it all. At least he thought he had until he meets international singing sensation, Eve Hall. When a stalker threatens her wellbeing, she begrudgingly agrees to move in with Sebastian. Though neither of them is happy with the arrangement, they find themselves drawn to the other. Will they be able fight the growing attraction? Or will they give in to the passion sizzling between them?
Excerpt from A Season of Change by Lisa Bilbrey
The dark asphalt rolled past in a blur. The dotted, white lines that separated the two sides of the road bled into each other. The only sound that filled the air was the churning of the tires. Meredith had lost any radio signal an hour ago, and instead of listening to the static pouring out of the speakers, she'd switched it off. Now all she had to keep her company were the memories she'd been trying her hardest to escape.
Pushing herself up in the seat, Meredith tried to get comfortable. A strand of hair fell into her eyes; she brushed it away with the back of her hand, the bright red curls wrapping around her fingers. The eight hours she had spent in the car without a break had her body aching, but still she surged on, desperate to find her way home again. Maybe, if she was lucky, she'd be able to find herself in the process. The real Meredith Murphy had gone missing sometime over the last ten years. She didn't know exactly when it had happened; she just knew that somewhere along the way she'd lost sight of her true identity.
With a flick of her wrist, she pushed her sunglasses on the top of her head and turned on her headlights. Her dark jade-colored eyes searched for the insignia that marked the next turnoff. She hadn't been on this road in a decade. Somehow life had made it impossible for her to find her way back here. She'd kept insisting that the next summer she'd make more of an effort; but each season passed, and she had yet to keep even one of those promises.
A green sign with white lettering caught Meredith's attention, the arrow directing her to turn left. She tightened her hands around the steering wheel and started down the winding road that led into the canyon. The rolling plains trickled away, replaced by the boisterous trees and foliage that lined the lane. Gaps in the trees revealed whispered peeks at old stone pathways leading to wooden cabins.
Meredith parked her car in front of a small house that rested on the far end of the camp. Turning her lights off, she sat there for a few minutes. Though so many years had passed in the blink of an eye, the structure before her hadn't changed one little bit. Like the majority of the cottages at Camp Willow Pines, this one resembled an old log cabin. A small porch wrapped around the front, and a wooden swing hung from the rafters.
Shutting off the engine, Meredith pulled her keys from the ignition and climbed out. The front door opened, and a tall man appeared in the doorway, silhouetted by the light of the room behind him.
"Meredith?" he called, bringing a hand up over his eyes. "Honey, is that you?"
She walked up the dirt pathway to where he waited. "Hey, Dad."
Excerpt from The Apartment by B.F. Betty
Spinning on her heel, the woman headed back into what looked like an apartment instead of an office like Eve was expecting. "Have a seat in the living room."
Lydia scowled, but dragged Eve inside. Daniel followed, closing the door behind them. Instead of joining them in the living room, he chose to stay next to the door. The moment Lydia sat down on the black leather sofa, she had her phone out and was texting her assistant. Eve felt too antsy to sit. She walked around the room, stopping at an entertainment center and picking up a photo of the woman who had answered the door.
In the picture, she sat in front of a dark blue tent. A man with wavy blond hair and shocking blue eyes had his arm wrapped around her waist. He was looking down at her like she was the only woman he'd ever seen. From the way the woman's body wrapped around the man, it would appear the feeling was mutual. Eve bit her lip, stopping herself from smiling. She could only imagine what it must feel like for someone to love you that much.
"Don't you know it's rude to touch other people's belongings?" Startled, Eve dropped the photo. It bounced off the toe of her leather boot and flopped to the ground.
"I'm sorry," she muttered, hastily placing the frame back where she'd picked it up from. Mentally cursing herself, she turned around, somehow managing to stifle her gasp.
Standing three feet in front of her was the most gorgeous man she'd ever seen. He was tall, towering a good foot over Eve. The man had silky blond hair that just begged to be touched. However, what she noticed the most were his amazing, green eyes. They almost seemed to sparkle. Tilting his head back, his gaze traveled down the length of Eve's body, a smarmy smirk tugging at the corner of his lips.
"Hmm, so you're Eve Hall, huh?" he scoffed. "I expected more."
Clenching her hands into fists, she gritted out, "Who are you?"
"My name is Sebastian Marks, sweetheart."
Excerpt from My Summer Marriage by Estelle Mars
Hayley reached up, groaning and grabbing her head. The pounding in her brain could only mean one thing: hangover. After her food had arrived, her memory had become murky. Last she remembered, she'd downed four tequila shots, compliments of Omar, the man from the bar who had finally introduced himself. Licking her lips, she tried to rid herself of the cotton mouth.
A sudden shifting next to her in bed had her eyes popping open, and she was blinded by the bright light streaming in through the windows. Hayley bolted up in bed. Thankfully, she was still dressed from the night before. Her gaze snapped to the arm wrapped around her waist. Following it, she found none other than Dillon. She quickly scanned the room, soon seeing that it wasn't her bedroom. Hayley dropped her head into her hands, only to pop right back up. Her eyes widened as her jaw fell open. There on her finger rested a simple, gold wedding band. The thin band weighed heavy on her ring finger. Confusion colored her cheeks as her heart tried to beat out of her chest.
Her brow furrowed when she tried to remember what had happened. There had been drinking — that much she remembered — dancing with Omar as his body ground against hers, and then . . . nothing.
Dillon started to stretch and awaken beside her. A shimmer of light glimmered on his hand as well, drawing her attention to his masculine arm still draped around her. What had he done?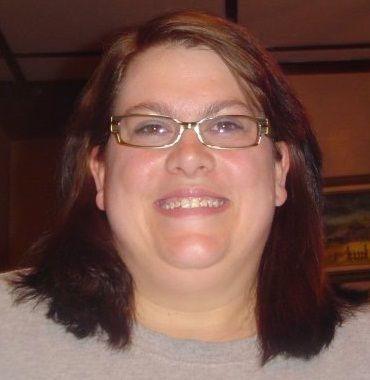 Lisa Bilbrey
Biography—
Lisa Bilbrey is a mom of three and has been married to her high school sweetheart since 1996.
Finding a love in the written word, she started writing as a way to express herself. From the first word she wrote, she'd found her heart and soul. Always willing to learn, she's spends much of her time trying to improve as a storyteller. She's been blessed to find Michele Richard and Laura Braley, both of whom she spends hours every day writing with.
Lisa can be found:
Goodreads     *     Facebook     *     Twitter

Blog     *     Amazon Author Page     *     Twilah

B.F. Betty
Biography—
B.F. Betty lives in a rural small town in Northern Texas.  Her passion for the written words led her to a lifetime of searching for the perfect character that would carry her away to her happily ever after. Instead of waiting for them to find her, B.F. decided to search them out. With each new book, she finds another piece of happiness and joy.
B.F. can be found –
Goodreads     *     Facebook     *     Twitter     *     Blog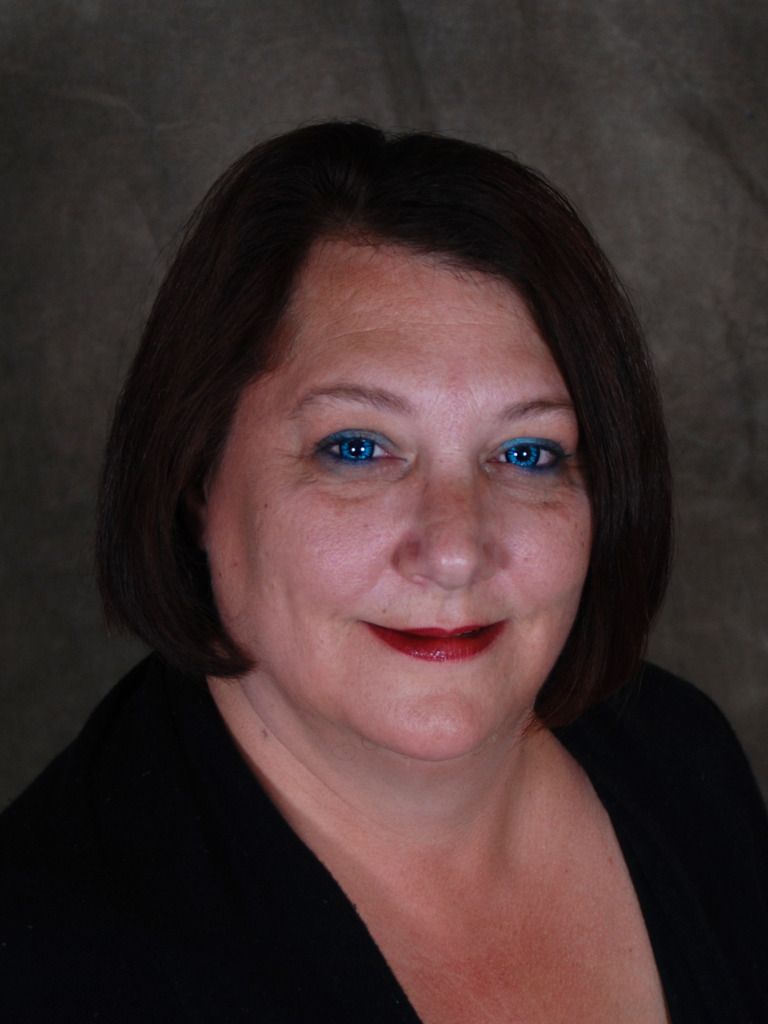 Estelle Mars
Estelle Mars is a writer of all things erotica. She writes for those 18+ only. Boston Ma. is her hometown. BDSM topic. Her heros will always be the alpha males that make your toes curl. Privately; she's a mother, wife, exotic pet owner, and knitter. Until now she's kept her writing to herself. It took quite a bit of convincing for her to share her books.
Estelle can be found on:
Goodreads     *     Twitter     *     Facebook     *     Blogger
This book is available at: